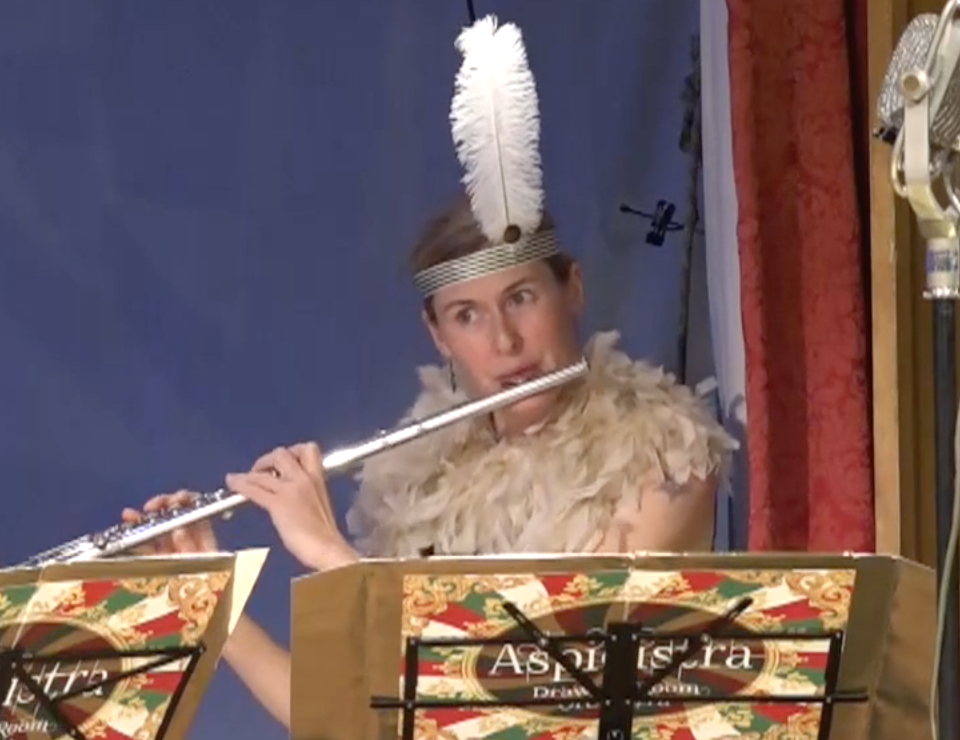 Our annual concert is approaching fast but it will be a bit different for two reasons.
This year, the concert will be dedicated to the memory of Ana Arnold, our flautist who died in February in a road traffic accident. We will be playing some of Ana's favourite compositions and some of the music she arranged for us. Secondly, because of Platinum Jubilee festivities, we had to move the date from the May Bank Holiday to Sunday 12th of June but the venue will still be the same: Lauderdale House, Highgate Hill, N6 5HG. We will start at 2:30pm (doors open at 2.00pm) as usual.
Since the pandemic staff at Lauderdale House want to be in charge of ticket sales and 'front-of-house' so tickets are no longer available through our own website. Please follow this link to book your seats. Tickets at £10 (£9 conc. and children £6)
The programme is to include:
Day Dreams - Haydn Wood
Alexander's Ragtime Band – Irving Berlin
Fair Star of Evening - Reginald King
Who? – Jerome Kern
Souvenir d'Ukraine – Adalgiso Ferraris
Valčik – Anatol Provaznik
Hunky Dory – Abe Holzman
Eternally – Charles Chaplin
Café Bonheur - Henry Krein
Il Seraglio – Harry Wood
Girl from Cuba – Enrique Santeugini
We hope to see you at Lauderdale House next month.